DOWNLOAD FIBER FILM GENERAL (PDF)
FIBER FILM is a unique high-efficiency stretch film with reinforcement elements (fibers) that increase Tear Resistance. This film provides excellent load stability whilst being easy to apply the fibers allow less film to be used to secure the load.
FIBER FILM is perfect choice of minimising your cost to wrap the pallet.
FIBER FILM can be used to wrap all types of loads and is suitable for both hand and machine applications.
FIBER FILM is fully recyclable and uses less plastic to secure the load.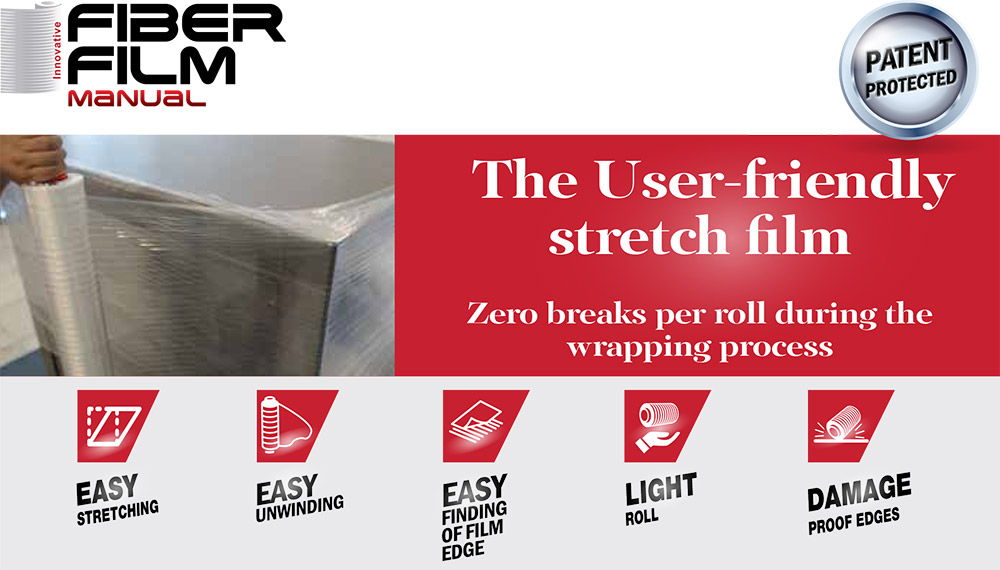 FOR MANUAL USE
Fiber Film Manual is ergonomically designed for Manual applications as to make the pallet wrapping process effortless offering good load stability at a low cost.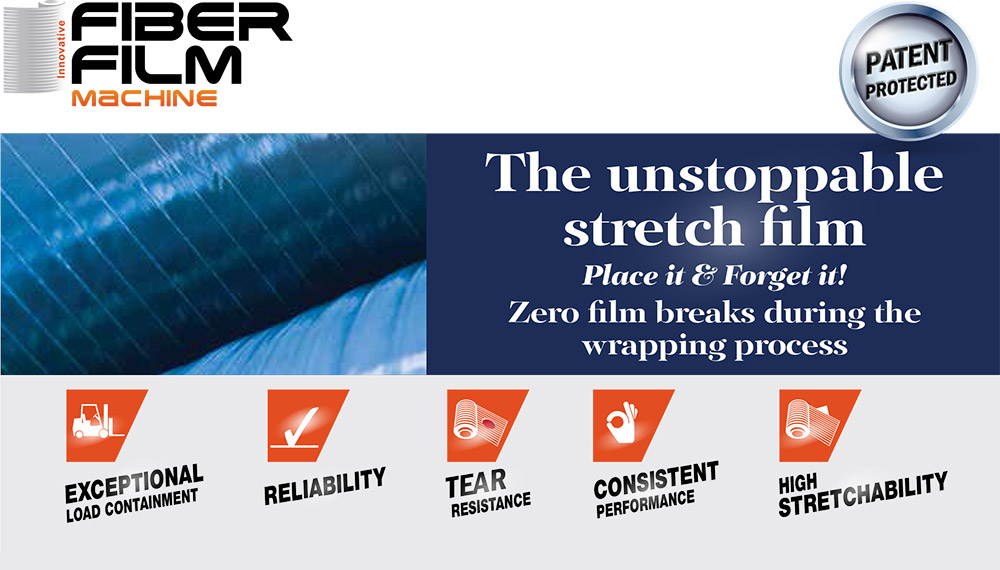 FOR ΜΑCHINE USE
Fiber Film for Machine Applications is especially designed either for Semi-Automatic Wrapping Machines or Power Pre-Stretch Wrapping Machines. Αll grades of this product family offer not only superior pallet stability, but also significant cost and film savings.